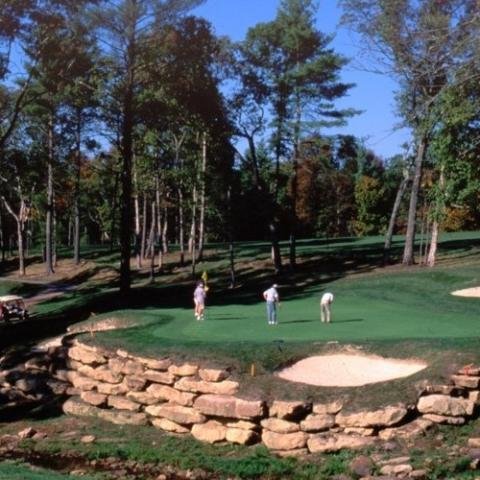 As one of the most scenic and gorgeous outdoor leisure areas in America the setting for sporting activities in Falls Creek Falls Park and the surrounding area are nothing short of spectacular.
With forest and mountains, waterfalls and rivers as a back drop, outdoor sports enjoy a natural setting that enhances the experience for every level of competitor.
For the golfers who are used to beautiful settings on any golf course irrespective of urban or rural location, the scenery of Falls Creek Falls area adds a dimension that elevates the simple game to a challenge against nature.
As well as a number of wonderful courses around Pikeville, including municipal, private and public, there's a challenging 18 hole layout carved out on the ruggedly handsome Cumberland Plateau of Falls Creek Fall Park. Whether you just want to play a round whilst on a general vacation or whether you want a whole golf package, the challenging and award winning course provides entertainment and sport par excellence.
One thing you won't have to worry about if you are on vacation in Falls Creek Fall Park and want to play a round or two is making a golf widow and orphans of your family. With a whole load of things to do and attractions to visit, the wife and kids can be happily occupied while you swing away.