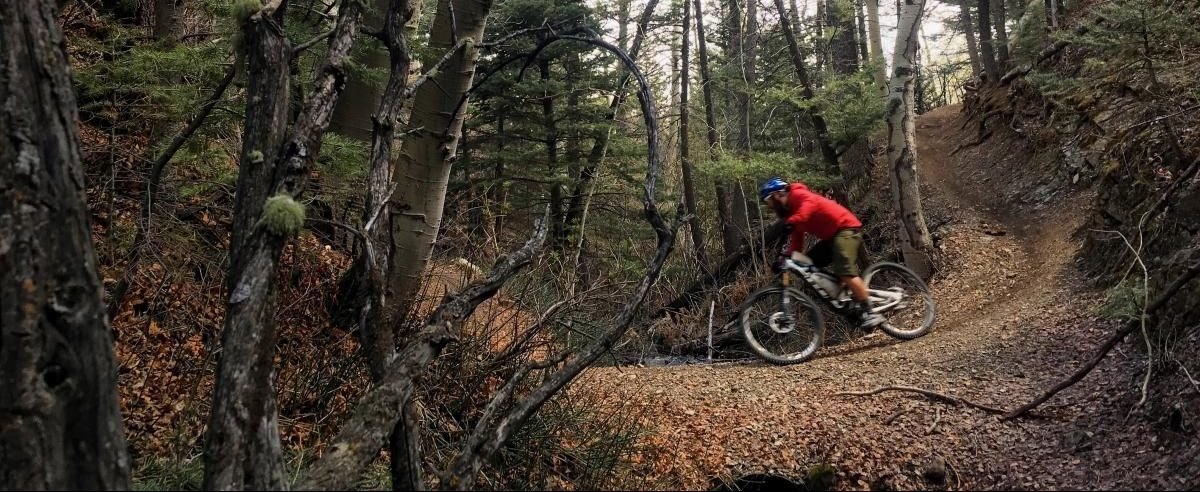 Some of the most scenic landscape of America is to be found at Falls Creek Falls Park. 20,000 acres of natural splendor awaits the visitor who can enjoy relaxation or exhilaration in equal measure among the extensive virgin hardwood forests and the fabulous water features.
A whole network of streams, creeks, and gorges are interconnected by cascades and waterfalls including the eponymous Falls Creek Falls which are the highest in the Eastern United States. With a huge man-made lake, Falls Creek Falls Park is an outdoor sports playground whether Mother Nature's bounty is incomparable.
Bike Rentals
Didn't bring your bike? No problem, the Canopy Challenge Course offers bike rentals on a first-come, first-served basis. They are located near the Fall Creek Falls State Park Office and pool.
Trail Descriptions
Upper Loop Trail (Moderate – 13.5 mile single track)
The Upper Loop Trail follows a remote backpacker trail. The trail was initially designed for backpacking, so you will find a tight and twisty single track commingled with open and flowing sections. The trail goes over rolling hills, with rocky sections and a few decent climbs. The Upper Loop can be accessed from the north entrance at the original park headquarters.
Chinquapin Ridge Mountain Bike Trail (Moderate – six mile out and back)
Located between the Newton Ford Picnic Area and Group Lodge 1 in the southern portion of the park, this double track trail allows mountain bikers to visit some of the more remote areas of the park. This trail has several moderate inclines/declines with some creek crossings.
Piney Mountain Bike Trail (Moderate – eight mile out and back)
Leaving from the Group Camp 2 gate this out and back double track trail begins with a downhill ride crossing Piney Creek. This moderate ride will eventually end near the rim of Cane Creek gorge.
Trail Length: 24 miles
Trail Rating: Intermediate