White county, Tennessee might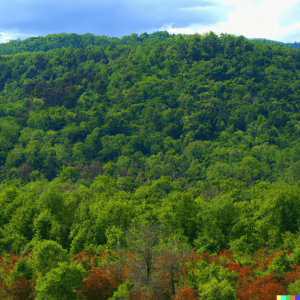 not be known to many, but for nature-lovers and hikers it is quite the destination in large part due to the Bridgestone/Firestone Centennial Wilderness. Located just miles from Fall Creek Falls State Park,
This pristine 10,000 acres of undisturbed wilderness was donated to the state of Tennessee by its namesake with the intention of keeping it preserved for Tennessee residents and visitors to enjoy. With tumbling waterfalls, miles and miles of trails, primitive camping, kayaking and hunting available, it is no surprise that this natural area is a top pick of many vacationers.
With eight of its own waterfalls and adjacent to the spectacular Virgin Falls, Bridgestone/Firestone Centennial Wilderness is the absolute best place to spend a day enjoying the falls. Hiking trails ranging in difficulty and length wind through and around the cascading falls throughout the area. Kayaking and canoeing is a favorite hobby of those visiting. Kayakers can choose to go down the river at a lazy pace or take on the Class 5 rapids for the thrill of a lifetime. The Caney Fork is also home to many species of fish making this a fisherman's paradise.
Whether they come for the fishing, the hiking, or just to admire to beauty, all visitors to Bridgestone/Firestone Centennial Wilderness can appreciate the natural beauty preserved for all thanks to the very generous donation of Bridgestone/Firestone. When planning a vacation to Middle Tennessee, one should definitely save a day or two for exploring this exquisite wilderness.